Powerhunt- A Complete Recruiting Software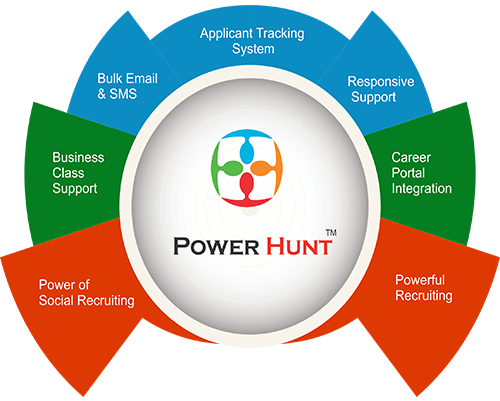 Powerhunt, in a short span of time, has emerged as one of the most effective recruitment software in the market today. Our first and foremost aim is to make hiring easy and effective.
Get the best talent into the right roles within no time with our end-to-end recruiting software. Find, connect and engage active and passive candidates with recruitment marketing technology including; social media outreach, job board connectivity and targeted email. Manage client, candidate and prospect relationships efficiently with intuitive recruitment CRM functionality.
With features including intelligent CV parsing, powerful search tools, data reporting, candidate and job matching, recruitment marketing, Powerhunt is proven to increase placements and accelerate business growth.
We have an exceptional team of developers, HR, and support people who are at your service 24/7, thus giving our clients an uninterrupted and great recruiting experience. With its advanced features, Powerhunt has revolutionised hiring process.
Read more about features to get a deeper insight into the overall performance of our software and how it's going to simplify and improve your hiring process!
Be it Recruiters or Candidates, everyone looks out for their best Interest.
Learn how PowerHunt delivers a platform that meets everyone's needs.